Sensory Fun Painting allows you to create beautiful freeform digital paintings for your fun and to relax.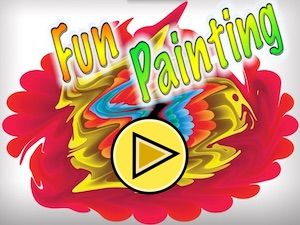 Click or tap the button and the app will launch, filling the screen or window.

One the app fills the window, you can maximise the window to full screen and the app will run as full screen.
Press ESC key or click/tap the X button to close the app.
How to Install & App Store Links
Sensory Apps Video Channel