Featured Sensory Apps
Sensory Readable
PiCom AAC
Speak Up Too – Vocalise
Sensory Range
Sensory Apps Live
Access to a range of Sensory Live! full screen web apps
Apps can be installed
Windows PC, Chromebooks, Macs, Tablets
Switch Accessible
Early Learning
Speech Therapy
Digital Art
Switch Games
Go toSensory Apps Live

Free Sensory Live Apps
Sensory Readable
"Point and Speak" cursor tracking
Automatic proof-reader
listen to Microsoft documents, PDF files, web pages
Novel "underline-highlight" with TTS
Extra Windows accessibility
Premium text to speech voices
Optical character recognition
Sensory reading Ruler & Tint
Go toSensory Readable

Read More
PiCom Communicator
Range of proven communicator templates
Open Board Format (.obf or .obz)
Open Source
Many access control input methods
Global Symbols integration
Use on tablet, PC or phone
Windows, iOS and Android
No internet required to run
Go toPiCom Communicator

Free on App Stores
Sensory App House creates apps for learning support, coordination ,relaxation, fun, art, communication and speech therapy. Our apps can be used by professional therapists and educators to help younger people with visual, reading, speech development and sensory issues.
Our apps have been mostly for free, and we are delighted to have had over 4 million downloads over the years. Thanks for your support!
We have a strong understanding of disabilities and difficulties, and make apps to help assist, even in the smallest of ways. Many of the cause and effect and communication apps are fully switch accessible.
We develop for many platforms - iPads/iPhones, Chromebooks, Android, Web Apps, Windows and Mac. Please contact us about licensing and partnerships.
Sensory App House was founded by Professor Paul Blenkhorn and Dave Stevens, who also both co-founded reading and writing assistive software specialist Claro Software Ltd.
EASE OF USE

We try to design the apps to be easy to use - simple settings, no adverts or data collection

FREE & LOW COST

Many of our apps have been free for end users from the main app stores. We aim to keep our apps free or low cost

Innovative

We try to innovate in creating accessible Sensory apps, exploring the new possibilities and supporting all access hardware devices

Flexible

We aim to listen and understand, and are flexible in our partnerships. Please contact us with any feedback or queries.
News & Resources
Articles, Videos, help and more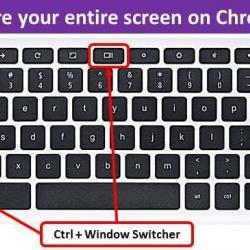 Some of the Sensory Apps for Chromebook (especially the Paintings and Camera apps) don't contain an image save button. This is because we recommend using the built in Chromebook screen capture functions. […]
Previous
Next
App Reviews
Here are a few of our app reviews