Sensory Spectre has a life of its own. Ghostly effects move around the screen, and can be changed with touch or switch input. Change the style and colors of the effects.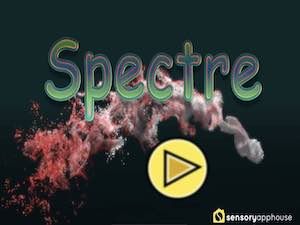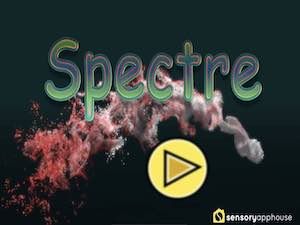 Click the app icon, which will open and launch the Sensory App in a new browser tab.
Clicking or tapping the app launch screen will load app and fill the screen or window.
If the app fills the window, maximise the window to full screen using your browser menu or settings, and the app will run as full screen.
Press ESC key, click/tap the X button to remove the app from full screen, and it will continue to run in its tab or window.
This app is likely to require the latest operating systems installed on your computer or device. It may also require a recent device or computer to run smoothly.
How to Install & App Store Links
Sensory Apps Video Channel