Sensory Fun-Painting allows you to create beautiful symmetrical and freeform digital paint creations for your entertainment and relaxation. Produce mirror effects using tubes, fans, solids and lines. Fun Painting is a follow on from our Coloco app and expands on the symmetry, colours and effects that you can use.
Live Demo
Click below to launch the free instant live demo!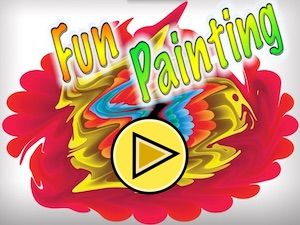 Fun Painting (and all Sensory App House apps) does not contain advertising and is available for school site licensing.
Get Fun Painting
It is possible to license the Sensory Web Apps to run from your own servers. Please contact us at [email protected] if you would like to license the web apps for use on your network or in your application.
Videos
This is a video playlist showing each mode of Fun Painting.