Switch Pong is a highly accessible version of this classic tennis game. Table tennis, ping pong, paddle, tennis all feature batting the ball.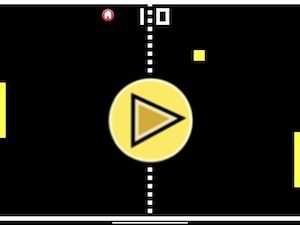 Click or tap the button and the app will launch filling the screen or window.
If the app fills the window, maximise the window to full screen and the app will run as full screen.
Press ESC key or click/tap the X button to close the app.
How to Use
This is a Ping Pong tennis game, where the first to 9 points wins the game. Switch Pong allows the game to be controlled by touch/tap, pointing device, bluetooth access switches, external bluetooth keyboard, Microsoft Adaptive Controller or XBox Controller.
This app can also be controlled using devices such as the AbleNet Blue2 MFI bluetooth switch or RJ Cooper bluetooth small switches (more options are available).
There is a demo mode, a bat practice mode, single player and double player options. There are settings to control the bat size, ball size and ball speed – you can also turn on or off the ping sounds.
Switch Pong has settings for a single or two switches, and also settings for Tap to change direction and "Press Hold" to move and stop the paddles. Please note that not all switches have a "press and hold" function, but the Microsoft Adaptive Controller/ XBox Controller and a standard keyboard do have this capability.
.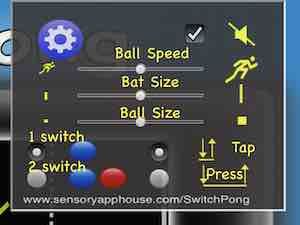 How to Install & App Store Links
Sensory Apps Video Channel